Dangers While Social Networking
What you don't know about the risks and dangers of social networking can hurt you – and your entire online community. Did you know that social media activities can be considered a dangerous environment? Take a few minutes to increase your awareness of the threats that lurk on social networking platforms and learn how to play it safe when you're connecting online.

Be sure to share this infographic with others and help make the world of social networking a safer place for all.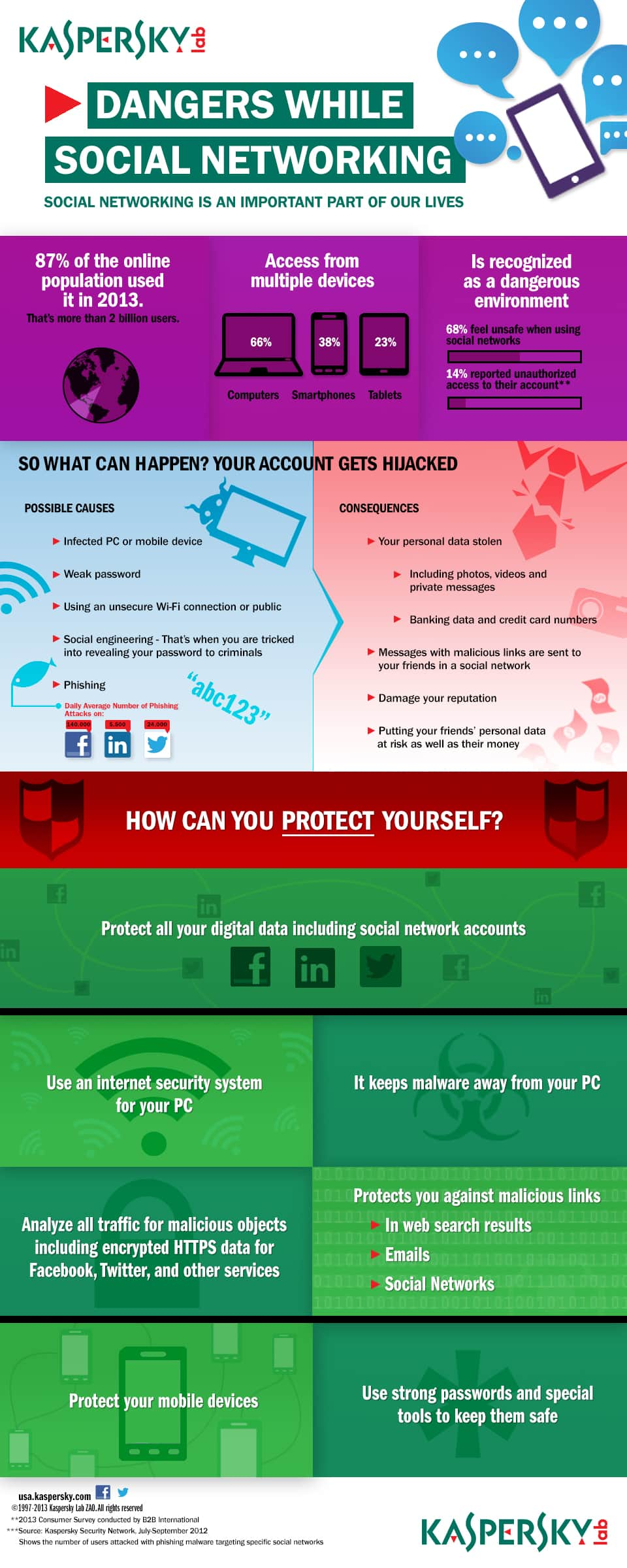 Other articles and links related to Social Networking