Auto-Renewal Plan
Our hassle-free Auto-Renewal Plan is designed to save you time, effort and risk by extending your subscription automatically before it expires*.
Benefits of automatically renewing your license include:

Uninterrupted protection — Your subscription will continue with continuous protection

Worry free, peace of mind that your devices are always secure

Saves you time — We take care of everything for you and will send you notifications to inform you of your next billing date & confirmation that your license has been renewed

Flexibility — You may unsubscribe from this service at any time
*
Renewal prices are subject to change, additional online offers & discounts may be available at the time of your renewal which cannot be applied to your subscription. We will send you at least one email reminder to notify you of this. You will also receive by email confirmation of the renewal price you will pay, and the duration of your new subscription, before it is automatically renewed. You may be required to upgrade to the latest version of Kaspersky for free at this time.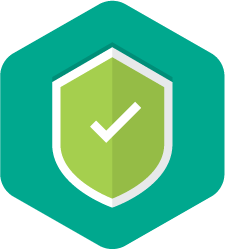 Kaspersky
Internet Security
for Android
Protect Your Mobile Life – Download now
Your phone & tablet can be as vulnerable as your PC. That's why – when you're surfing or socializing – you need to protect your mobile life.
Our powerful mobile antivirus blocks malware & dangerous links – plus we help you to filter out unwanted calls & texts and guard your private communication. If your device goes missing, our remote tools can help prevent personal data falling into the wrong hands.
Blocks dangerous apps, websites and web links
Guards your personal data on missing devices
Helps keep your communication details private
Some features are only available in the Premium version.
Compare Products
Protects you when you surf and socialize – on your Android phones & tablets
Protects you when you surf and socialize – on your Android phones & tablets
* Available for smartphones only. If you're using Android 4.4 or higher, the product functionality is limited.
Award-winning security

Our powerful mobile antivirus and mobile security technologies help protect against threats – by automatically scanning apps & files, blocking dangerous links inside text messages and warning about suspicious websites.

Privacy protection

We help you to keep your contacts, texts & logs away from prying eyes – plus our App Lock feature lets you add a secret code that helps you control access for apps you've selected. You can also filter out unwanted calls – and, if your device is lost or stolen, we help you to block it, wipe it and find it.

Security that performs

You want your phones & tablets to perform as they're designed to – and so do we. That's why our security works 'behind the scenes', without any fuss.

Easy to use

It's simple to manage your security – from anywhere you can get online… even via an Android Wear device.

General requirements

Internet connection required – for product activation & updates and for access to some features

Smartphones & tablets

Android™ 4.2 – 8.1
Minimum screen resolution: 320 x 480

Product functionality may currently be limited on certain devices. Please visit support.kaspersky.com for more details.