Auto-Renewal Plan
Our hassle-free Auto-Renewal Plan is designed to save you time, effort and risk by extending your subscription automatically before it expires*.
Benefits of automatically renewing your license include:

Uninterrupted protection — Your subscription will continue with continuous protection

Worry free, peace of mind that your devices are always secure

Saves you time — We take care of everything for you and will send you notifications to inform you of your next billing date & confirmation that your license has been renewed

Flexibility — You may unsubscribe from this service at any time
*
Renewal prices are subject to change, additional online offers & discounts may be available at the time of your renewal which cannot be applied to your subscription. We will send you at least one email reminder to notify you of this. You will also receive by email confirmation of the renewal price you will pay, and the duration of your new subscription, before it is automatically renewed. You may be required to upgrade to the latest version of Kaspersky for free at this time.
The most tested & most awarded security… at your service
Whatever you need to protect – your digital life, your mobile life or your family's entire digital world – we've got the security solutions you need.
Protects your digital life – on PC, Mac & mobile

Gives you & your family our ultimate protection – on PC, Mac & mobile

Introducing patented Adaptive Security. It adapts to your life to keep you safe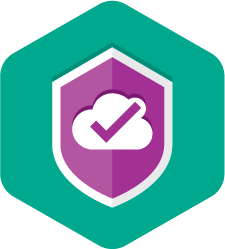 Kaspersky
Security Cloud
Enjoy a personalized security service that adapts to your online habits.
It knows when to alert you, when to warn you and when to step in to shield you from direct threats.
Help Me Choose
Find the right product!
The Kaspersky Help Me Choose tool makes it easy to decide.
Do you own one or more of the following? (Select all that apply)
Compare products
Delivers essential antivirus for your PC
Protects your digital life – on PC, Mac & mobile
Gives you & your family our ultimate protection – on PC, Mac & mobile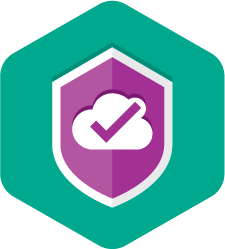 Kaspersky
Security Cloud
Get the best of our traditional antivirus plus brand new adaptive security technologies. A combination that creates a highly personalized solution that protects you – not just your devices.
Most tested. Most awarded.
For over 20 years, we've been recognized as experts in the fight against malware and cybercrime. In 2017, Kaspersky Lab products participated in 86 independents tests & reviews – and were awarded 72 first places and 78 top-three finishes. For more details, please see www.kaspersky.co.za/top3
Awards
Free protection
Basic malware protection that adapts to your life to keep you safe.
GET FOR FREE