How To Protect Your Child from Identity Theft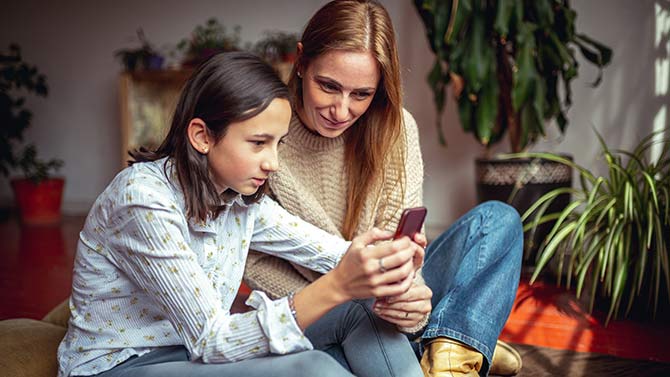 Is Your Child a Victim of Identity Theft?
Each year, over 1 million children become victims of identity theft. The nonprofit Identity Theft Resource Center (ITRC) fears the number of victims will continue to rise in coming years due to the significant increase of children utilizing computers and smart devices at early ages.
Hackers and cybercriminals actually prefer targeting children for identity theft because the crime often goes unnoticed for a very long time. Adults may realize this only when unusual activity appears on their credit report or credit card bills, or they have issues obtaining a loan or getting unemployment. But children normally don't have credit histories or bank accounts. This enables identity theft to go undetected for many years.
During this time, identity thieves can use your child's identity for many nefarious purposes, such as opening credit card accounts, taking out loans, applying for unemployment and Social Security benefits, and many other fraudulent activities. That's why it's imperative that you take the necessary steps to protect your child from identity theft.
Identity Theft Protection for your Child — Follow These Steps
Request a Security Freeze
As mentioned above, children typically do not have credit reports. However, you can contact each of the three main credit reporting bureaus, Experian, TransUnion, and Equifax, to request a security freeze. This is a free service, and performing it serves to first create a credit report for your child and then lock it so that anyone who attempts to use your child's private information for obtaining loans or credit cards will be unable to do so. You can remove the security freeze when your child is old enough to begin using credit cards or perhaps applying for student loans or a car loan.
Keep Your Children's Private Information Secure
Identity thieves use your child's personal data, such as their Social Security number, to commit identity theft. Therefore, keeping this information safe is extremely important. There are very few organizations that require and would ask for your child's Social Security number, such as the IRS or a bank.
Keep their card in a safety deposit box or a safe in your home. Do the same with any important documents containing their Social Security number, and shred any documents with it that you don't need before disposing of them.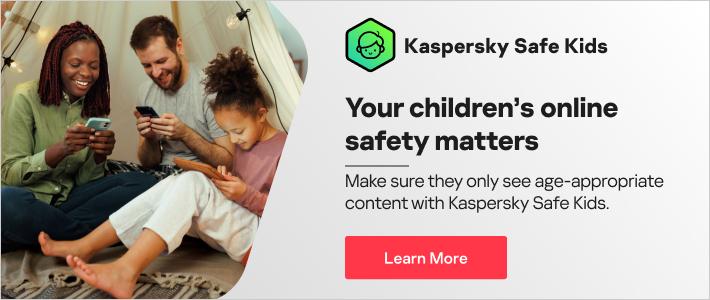 Educate Your Children About Social Media and the Internet
Children love to share all sorts of information about themselves on social media platforms. They also often keep their profiles public and don't know enough to properly utilize the privacy settings. You will need to educate your children about the importance of keeping their profiles private, as well as what information shouldn't be shared on social media or with anyone.
Children also need to be taught at a young age about the dangers of the internet. They should avoid clicking on links and downloading files from unknown and unsecured websites can lead to a malware infection. This can then be used by hackers to spy on everything you or your child does on the computer or smart device.
Note: When your child is old enough to begin using a smartphone, they must also be taught to be wary of answering calls from numbers they don't know. Many scammers use tools to make it appear as though they are calling from a trusted institution and can be quite clever in impersonating an official of some type. Regularly monitor your child's phone and email for any suspicious correspondence and inform them of possible scams and how to spot them.
Look for Red Flags
If you start getting mail addressed to your child for things like credit card offers and financing for cars, etc., it may be a sign that your child has already been a victim of identity theft. Even too much junk mail addressed to your child could be a red flag. Check immediately with the three credit reporting bureaus to see if your child already has a credit report, and, if so, ask for copies to see what is on it. And, of course, request a security freeze right away. At this point, you can also place a fraud alert on your child's credit account.
It is a wise idea to visit the Federal Trade Commission's consumer information portal to learn more about what actions you can take in response to the identity theft of your child.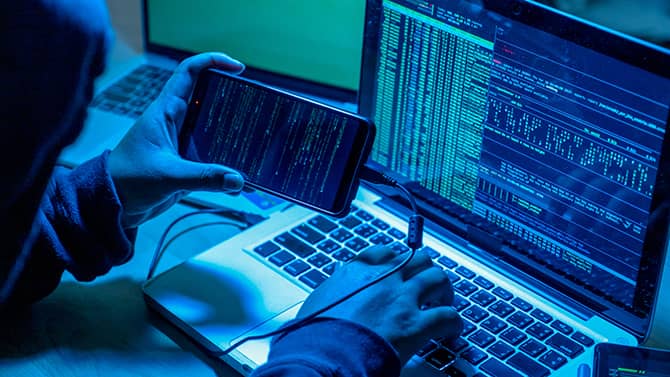 In Conclusion
It would be great if you and your children could safely navigate the Internet without having to worry about the dangers of identity theft. Unfortunately, the reality is that the digital landscape is a dangerous realm, and hackers, scammers, and cybercirminals are regularly on the prowl. That's why Kaspersky offers Kaspersky Safe Kids, flexible tools that help you protect your kids online and offline with award-winning parental controls.
Recommended Products
Protect your kids online and offline with award-winning parental controls. Get flexible tools that help you safeguard their activities, monitor their behavior and teach them self-control.
Further Reading
How To Protect Your Child from Identity Theft
Kaspersky
Cybercriminals often engage in acts of identity theft, but did you know they also target children? Discover how to protect your kids from identity theft.