How to Remove Adware from Your Computer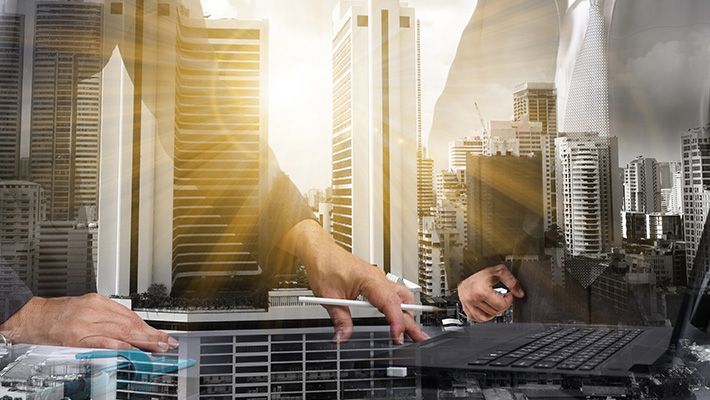 Has your browser homepage changed recently? Do you find yourself being redirected to dubious websites when you browse online? Have you noticed more pop-ups than usual? If so, your computer may be infected with adware. Find out how to remove adware from your PC and how to avoid adware.
What is adware?
Adware is a form of potentially unwanted software that displays advertisements and collects information about users' behavior. By displaying ads online, adware generates revenue for its creators. However, unlike legitimate online advertising, users download adware unknowingly. In addition to displaying ads, some adware collects user data and sells it to third parties to create more targeted ads.
How does adware end up on your computer?
The most common methods for adware to infect PCs are through bundled software, toolbars or browser extensions, or downloads via pop-up banners.
For example, adware may masquerade as something useful – such as a video player or plug-in – but when you download it, you're really downloading an adware installer. Alternatively, adware may also lurk within a legitimate download from a dubious website. It could be concealed within downloaded files from torrents or piracy sites. It can even be found within Google's Play Store.
What unites these delivery methods is deceiving or misleading the user. Adware creators deceive users through a variety of techniques, such as pre-populating check boxes, graying out or minimizing options to skip, or heavily promoting a 'preferred' option.
Adware targets both individuals and businesses, although individuals are victimized more often. Often, you can spot adware by its promises of new games, amazing deals, or too-good-to-be-true claims.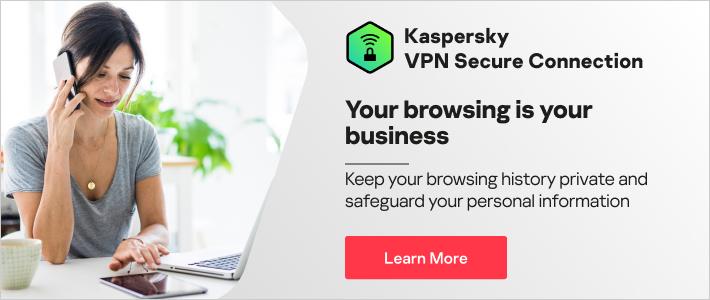 Signs of adware
You notice more ads than usual
There is plenty of advertising on the internet, but if you're seeing more ads than usual, especially ads which are difficult to close or try to direct you elsewhere, then it could indicate adware.
Your computer keeps crashing or performs more slowly
Adware can cause programs to crash or your device to freeze. Even if they don't, you may find your device is slower – this is because adware takes up memory space, reducing performance. This can also cause the battery to drain more quickly than usual. You may notice that websites you regularly visit don't load properly as well.
Your homepage has changed
Adware may change your homepage to another page designed to install more adware or even sometimes malware. You may also notice unexpected browser extensions, software applications, plug-ins, or toolbars.
Risks of adware
Whilst adware can make your online browsing experience more frustrating – through numerous pop-ups and unexpected redirects – some forms of it can also be dangerous. This is because it can gather information about you – such as your personal or financial data – which adware creators use to sell. For this reason, it's important to remove adware from your computer if you think you may have been infected.
How to remove adware
If you have adware on your computer, you can remove it manually by following these steps:
Back up your files
This is always a good first step when you're faced with a potential infection. You can back up your files using an external hard drive or you can save your most important data to the cloud.
Download or update the necessary tools
Use a reputable scanner that specializes in removing adware and PUPs (Potentially Unwanted Programs). Be selective about what tool you use – sometimes, free tools which advertise themselves as being able to remove adware can themselves contain adware and even malware. Use a scanner from a trusted, well-known brand. For example, Kaspersky's antivirus software will help you to get rid of adware.
Uninstall unnecessary programs
Before scanning with a security product, check to see if the adware program has an uninstaller. To do this on Windows:
Go to the Add/Remove Programs list in the Control Panel.
If the unwanted program is there, highlight it and select the Remove button.
After removing the adware, reboot the computer, even if you are not prompted to do so.
To do this on a Mac:
Launch the Activity Monitor to check for apps you don't recognize.
If you find an unfamiliar application and it seems to be consuming a disproportionate amount of CPU or RAM, click on it and then click the X at the top of the Activity Monitor window. Then, click Force Quit
After quitting the suspect application, open Finder. Go to Applications and scroll down to find the suspicious app.
Right-click on it and then select Move to Trash
Lastly, go to Trash and delete the unwanted app permanently
Run a scan with an adware and PUPs removal program
Once the program has scanned and found adware, it will likely quarantine it so you can review and decide whether to delete it. When in doubt, delete anyway – since this will remove adware and other files that could bring adware back.
How to remove adware from Chrome on Windows:
Open Chrome
In the top right, click the More button
Select Settings
Go to Advanced
Under Reset and Clean Up, click on Clean Up Computer
Next, click Find
Click on Remove Unwanted Software
Reboot your computer
How to remove adware from Chrome on Mac:
Click on Finder
Select Applications
Move any unfamiliar apps to the trash icon
Empty the trash
Go to Chrome
Select More
Click on Settings
Under the Advanced dropdown option, click Reset Settings
Click Restore Settings to their Original Defaults
Select Reset Settings
How to remove adware from Firefox:
Click the hamburger icon in the upper right hand corner
Click the question mark icon
Select Troubleshoot Information
Select Reset Firefox
Go back to the Firefox menu
Click Add-Ons
Select Extensions
Select any toolbar you wish to remove
Click Remove
Finally, select Restart Now.
How to remove adware from Safari:
Ensure your software is up-to-date
Restart your computer
Go to the Applications folder
Uninstall any unfamiliar apps
Open Safari
Navigate to Extensions
Turn off unfamiliar extensions
How to remove adware from Microsoft Edge:
Go to Settings
Click on Advanced Settings
Select Block Pop-Ups
Run Microsoft Defender Offline
How to avoid adware on computers
To minimize the risk of adware on your computer in the first place, follow these security tips:
Keep your operating system up-to-date
By using an up-to-date operating system, you benefit from the latest security patches. Outdated software contains more vulnerabilities which exposes you to more online risks.
Be careful where you click
One of the easiest ways to infect your device with adware is by unintentionally clicking on a suspicious banner or website. So be careful where you click – criminals can mimic trusted URLs, email addresses, and social media profiles to catch you off guard.
Keep your activities legal
Aside from the obvious risks, pirating media and software puts you closer to criminals who exploit the desire for 'free stuff'. These services might encourage adware installs or carry infected downloads – so they are best avoided.
Always read all terms and checkbox agreements
It's tempting to simply click 'next' during software installation, without reading the details – but many sponsored third-party software is opt-out, which means you have to uncheck a box to avoid installing any accompanying PUPs.
Only download programs from trusted, reputable sources
Only download from reputable brands and websites. While official app stores like Google Play are not entirely free of malicious apps, they are more likely to keep you safe.
Read reviews
Everything from browser extensions to computer programs should have online reviews. Newer software may have fewer reviews than those that have been around for longer, but look for a balance of perspectives in whatever reviews are present. Search for user feedback and take note of the negatives.
Keep an eye on bank statements
Unexpected subscription charges could be a sign that you've fallen victim to mobile adware.
Use an antivirus
If you have antivirus security software like Kaspersky, you already have one of the best solutions to protect against adware. Security software actively guards against malicious or PUP downloads, scans attachments and links, and blocks pop-ups. Your behavior in the digital world is your first line of defense. However, cybersecurity programs are essential when it comes to protecting yourself against adware threats.
FAQs about aware and adware removal
How can you find adware on your computer?
On Windows, click the Start button, then go to Settings then Apps then Apps and Features. Review the list and with any that you find suspicious, click Remove or Uninstall. You may want to check the name of these apps using a search engine before you delete, to ensure you don't remove anything critical to your computer's running. On a Mac, launch the Activity Monitor to check for apps you don't recognize. Look out for apps which seem to be consuming a disproportionate amount of CPU or RAM.
How can you get rid of adware?
Using a good antivirus will enable you to scan and remove adware, spyware, PUPs, unwanted browser toolbars and browser hijackers. It will also keep you safe from a range of online threats. Following cyber hygiene tips will minimize the risk of getting adware on your computer in the first place.
Related products
Further reading
How to Remove Adware from Your Computer
Kaspersky
Learn how to remove adware from your PC. Adware is a type of PUA that floods your computer with excessive ads. Some adware can be harmful.