Online Gaming Scams during Pandemic. How to Stay Safe
Despite the economic disruption caused by coronavirus, the global video game industry is thriving. With social distancing reducing physical interaction to a minimum and encouraging people to stay at home, people are turning to virtual worlds for escapism from the crisis. US video game sales hit their highest level in over a decade in March, and gaming industry giants across the board have all reported significant increases in user numbers.
But the increase in audience engagement has highlighted the risks of online gaming, as coronavirus scammers seek to exploit the situation. Because many online games involve in-game currency, in-game purchases, and real-world currency (stored in wallets), they offer a target for fraudsters.
Young people may be less aware of the risks and, therefore, are more susceptible to them. To understand the risks of online gaming and ways to keep you and your family safe, read o to learn more.
7 Tips for online gaming safety
Only use official websites for any purchases related to the game. Do not click on links that redirect you to third-party websites.
Don't respond to emails or direct message requests asking for your banking, financial, or personal information. Even if it appears to be from the gaming platform: legitimate companies do not ask for details via messaging.
Don't share personal information, identifying data, or account information online. Do not share login credentials with friends.
Use a strong password for the game login. A strong password is one that is difficult to guess and includes a combination of uppercase and lowercase letters, plus numbers and symbols. Avoid using the same password for multiple accounts.
Use two-factor authentication. This means that you (and anyone else trying to access your account) will need two pieces of identification to log in — usually your password and your phone number. Typically, you enter your password to log onto your gaming account. Your account then sends a code to your smartphone, email, or using an authentication app. You must enter that code before you can access your gaming account. This extra step makes it harder to hack into your accounts.
Never click on any links asking you to reconfirm your password. Instead, delete any email that asks you to update your login information.
Avoid using debit cards for purchases. This is because credit cards normally offer greater security protections.
The Gangers of Online Gaming
For most users, online gaming is a harmless activity. But there are risks, some of which include:
Addiction
This is when online gaming goes beyond fun and turns into an obsession – absorbing large amounts of time.
Cyberbullying
Cyberbullying occurs when a teen or younger child uses a computing device to threaten, humiliate, or otherwise harass a peer. It can take place in online multi-player gaming chats (through connected devices such as Xbox Live and others).
Risk of losing money
In-game currency, in-game purchases, and real-world currency stored in wallets present a target for scammers.
Malware
Sometimes users are prompted to download a software plug-in to play a particular game. They may then be redirected to other sites where malicious software may be executed to damage the user's device's security and privacy. Viruses may be embedded in-game files which the user may unknowingly allow onto their system during installation.
Privacy problems
By piecing together data from games and other sources, hackers may be able to access other existing accounts such as social media or establish new accounts—even entire digital identities—in your name.
Hidden fees
Some online games use the "freemium" model, which means they give you some content for free. However, for full game features, functions, and access — payment is required. In some cases, these games require users to attach a credit card to their gaming profile and their card is automatically charged whenever users purchase new items or services.
Examples of Coronavirus Gaming Scams
Most of the online gaming scams taking place are simply recycled versions of previous scams but have increased in frequency because more people have been online during the pandemic.
Examples of common online gaming scams include:
Directing gamers to third-party websites
These look like genuine websites where users can buy add-ons, such as outfits, weapons, or new abilities, or purchase a way to generate online currency for use in the game. However, these are fake and trick users into completing transactions for purchases or rewards they will not receive.
Targeting gamers' IP addresses
An IP address is a unique internet location for each user. Once attackers have your IP address, they could discover your physical address, full name, and other sensitive information. With those details, hackers could carry out attacks to steal your financial and gaming account information.
Phishing
This is a gaming version of the well-known phishing scam in which a user is tricked into giving away his or her account details. Fraudsters will send an email to gamers telling them they need to confirm their password and login information. If gamers click on the email link, they are taken to a fake sign-in page that asks them to input their current password and username — ultimately stealing the gamer's account information.
Fake mobile versions of popular online games
Once downloaded, these fake apps install malware on victims' phones or computers. Scammers use the malware to capture the details of gamers' online accounts, such as those used to access the online offerings of popular video game platforms and consoles. They use these details to steal sensitive user information such as credit card information, home address, and phone numbers.
Targeting children
Cybercriminals may groom children through in-game voice chat while at the same time, getting the kids to pay for things in the games for them — typically using their parents' credit cards. Sometimes these scammers convince kids to tell them their login details or open a link they send them — to obtain access to the child's account.
Once the cybercriminal gets the information, they can steal virtual credits, online currency, or even real-world currency in the child's online wallet. Virtual currency and the stolen accounts can then be sold on the dark web, making a significant amount of real-life money in the process, and the real-world funds in the wallets are extracted.
How to Stay Safe and Protect Yourself from Online Gaming Scams
One way to stay safe is by using a VPN. VPN stands for "Virtual Private Network" and makes your personal internet connection — private.
VPNs are easy to install and require little configuration to use, and benefits include:
Increasing your protection against attacks such as DDoS, which can be used against online gaming opponents, especially in competitive gaming situations.
Extra safety when carrying out data and bank transactions — since VPNs give you an untraceable connection.
There are VPN clients available for Mac, Android, PC, and Apple iOS.
At Kaspersky, we offer VPN Secure Connection, which can be installed across several different devices and operating systems.
You can find some free VPNs. However, these will typically have data restrictions and may not provide you with complete protection.
Before you choose a VPN, read the terms of service to ensure you understand what is covered — including their privacy policy. Keeping in mind that while some VPN services claim they will defend against malware and phishing sites, they will not provide the same level of protection as standalone anti-virus software. So, it is best to have both.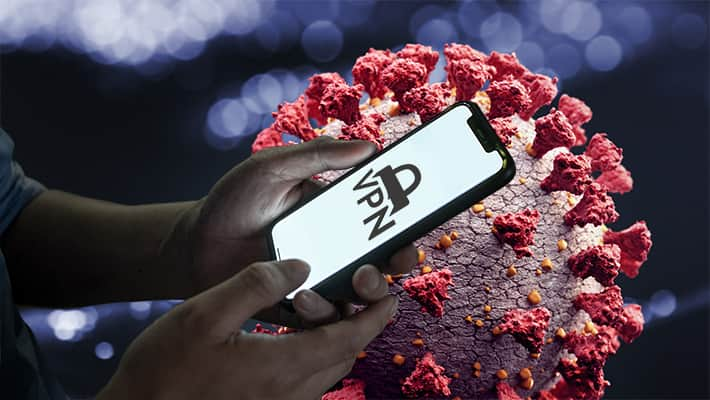 Online gaming: How to keep kids safe
Consider setting parental controls. Regardless of what device they are using, there will be settings that enable you to specify how they interact with other players, such as only communicating with existing friends.
You can also set limits on how long they play for, using the same parental controls. It is a good idea to explore these settings before your child plays. Encourage your child to take regular screen breaks.
Check the game's content. Most games have an age rating based on their themes. Games with violent or sexual content will have a higher rating. Check so you can decide if it is appropriate for your child. The Entertainment Software Rating Board is one place you can check.
Consider having the gaming sessions in a shared family space, so you can see what is going on.
Ensure they choose a username that doesn't reveal any personal information. If the game creates the option to create a personal profile, make sure your child doesn't give away any personal details such as their name, age, location, school, financial information, or account passwords.
Ensure your child is running an authorized version of the game. One that has been downloaded from a legitimate source. Educate them on the risks of illegal downloads and file-sharing sites, as these can carry a high risk of malware. Remind them that pirated copies of games can also contain malware.
Show your child how to report bad behavior. Explain to them how they can report or, if necessary, block players on Xbox Live, PlayStation Network, Steam, or the platform of their choice.
Read the game's terms and conditions. To check for any hidden charges. Find out how the game publisher deals with bad behavior or unacceptable content.
Talk to them. Have regular conversations with your child about staying safe online. Sit down with them and agree on what type of games they should be playing and help them to understand why other people might not be who they seem online. Have a conversation about what is and isn't appropriate to say while playing games online.
Join your children in online gaming from time to time and randomly. This will give you an idea of the games they are playing and who they connect with.
Ensure that you have updated anti-virus software running. A product like Kaspersky Anti-virus protects your PC, blocks viruses, and malware in real-time.
What to Do if You Become the Victim of an Online Gaming Scam
If you or someone you know has been victimized by an online game scam:
You can submit a detailed report on the game's support page.
You should contact your credit or debit card company to dispute charges.
If you have given scammers personal information, it's advisable to change all your passwords across the board, including social media.
You can report scams to your local consumer affairs agency. For example, in the UK, you could contact the Citizens Advice Bureau, or in Australia, you can report a scam via the Australian Competition and Consumer Commission.
If a scammer threatens you, then you may consider contacting your local police department.
If you are a parent concerned for your children, consider getting Kaspersky Safe Kids: it is designed to protect your kids online. It includes an app on your child's device plus an app on your phone, which lets you see reports and customize settings. It also allows you to manage access to games and inappropriate apps.
However, despite the risks we've outlined, it is important to stay socially connected during physical distancing — and online video games offer us a chance to do that. Just remember to be aware of coronavirus gaming scams, get cybersecurity installed on all your devices, and play safely.
Related articles:
Online Gaming Scams during Pandemic. How to Stay Safe
Kaspersky
Coronavirus has led to a surge in online gaming, and the increased audience engagement has attracted scammers. Find out how to protect you and your family.