What are robocalls, and how can you stop them?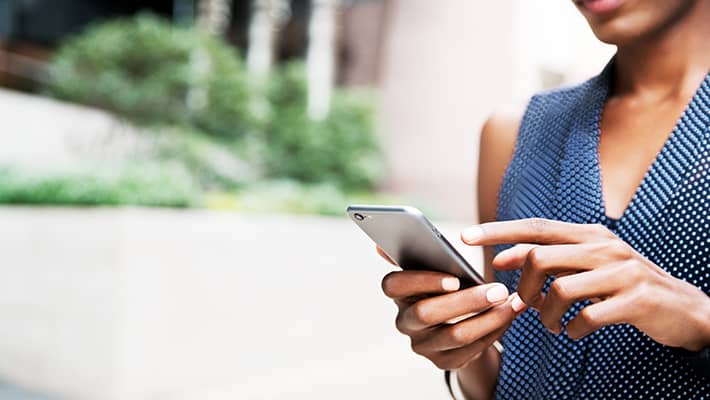 What are robocalls?
A robocall is a call that delivers pre-recorded messages through auto-dialing software to millions of people each day. If you answer your phone and hear a recorded message instead of a real person speaking, you are listening to a robocall.
Some robocalls provide useful information, such as appointment reminders or flight cancellations. Mostly, though, they are trying to sell you something, and many of them are scams.
Billions of robocalls are made each month worldwide, and they are widely seen as a nuisance. Technology makes it cheap and easy for telemarketers and scammers to make robocalls over the internet, which is why they are so prevalent.
Are robocalls legal?
Laws vary by jurisdiction, so it is worth finding out the legal status in your country.
In the US, some robocalls are considered legitimate. These include:
Informational messages
For example, robocalls telling you that your flight has been canceled or reminding you about a medical appointment.
Debt collection calls
A business that is legitimately trying to collect a debt is allowed to use recorded messages to reach you. However, services that attempt to sell you services to reduce your debt are not (and are probably scams).
Healthcare provider calls
For example, from pharmacies reminding you to refill a prescription.
Messages from charities
Charities can make these calls themselves. But if a charity hires someone to make robocalls on its behalf, the robocalls can only go to prior donors or members of the charity. They must also include an automated option to let you stop future calls.
Robocalls which try to sell you something are illegal unless a company has your written consent to call you in that way. To obtain your permission, the company has to be clear that it is asking to contact you using robocalls, and it cannot make you agree to the calls as a condition of receiving a product or service. If you do give permission, you have the right to opt-out later.
Robocalls which are designed to trick, or scam people are illegal across jurisdictions. In January 2020, the Telephone Robocall Abuse Criminal Enforcement and Deterrence Act (TRACED) was passed with bipartisan support in the US, giving enhanced powers to the Federal Trade Commission to deter spam calls. The Act increases fines on robocall scams from $1,500 to as much as $10,000 per spam call.
What happens if you answer a robocall?
If you receive a spam robocall, the best thing to do is not answer. If you answer the call, your number is considered 'good' by the scammers, even if you don't necessarily fall for the scam. They will try again because they know someone on the other side is a potential victim of fraud. The less you answer, the fewer robocalls you will receive.
However, the difficulty is knowing when a call is a robocall and if that robocall is a spam robocall.
In recent years, spoofing calls have become more common. Spoof callers deliberately change the name or number displayed as the caller ID when calling. Often, this is to mimic a real company or person's name to deceive you into taking the call. For this reason, when you tap the answer button, be careful.
You can minimize the risk of being scammed by following these tips:
1. Hang up as soon as you realize it's a robocall
The less you engage, the better. If you talk or react, the call may be marked as "live," and you will be subjected to more of them.
2. Avoid saying the word "yes" if you can
Many robocall scams start with a question like "Hello, can you hear me?" to which people may reply "yes" without thinking. They can then store the recording of your confirmation and use it for fraudulent activities. So, avoid saying yes where possible.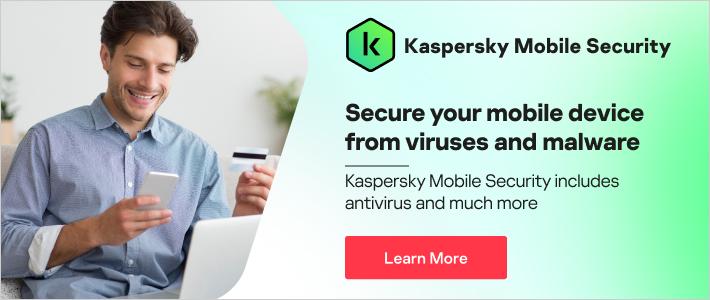 3. Avoid following the bot's instructions
Robocalls sometimes prompt you to take action, such as "press 1 to speak to a live representative" or "press 2 to unsubscribe" and so on. By following instructions, you confirm to the robocallers that you are a potential victim and invite further robocalls. Try to avoid taking any action.
4. Report the call
In the US, you can report robocalls to the Federal Trade Commission at donotcall.gov. By reporting the number which appears on your caller ID, you help the FTC track down the scammers behind the call. The FTC takes the phone numbers you report and releases them to the public each business day. This helps phone carriers and other partners that are working on call-blocking solutions. Reports also help law enforcement identify the people behind illegal calls.
5. Exercise caution
The damage that robocall scams can do is significant. Even if they don't get your credit card information, they will waste your time. Proceed with caution every time you see an unknown caller ID. If a business is calling you, you can hang up, find their contact number on their website, and call them back to check if the call is legitimate.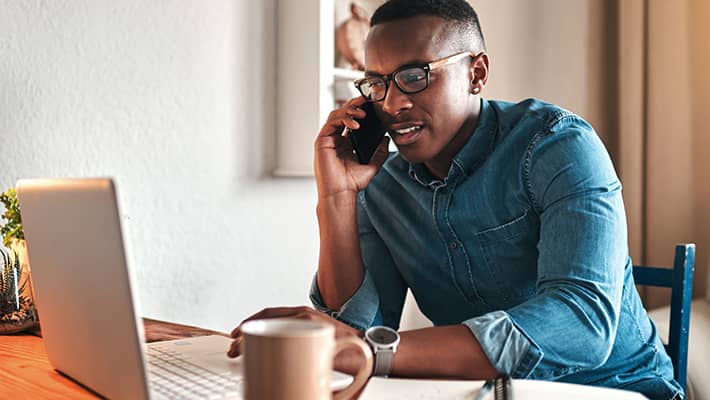 What happens if you call back a spam number?
This is not recommended. Not only could you incur high costs through phoning a potentially premium rate phone number, but you are signaling to the spammers that yours is a live number, and by doing so, you invite further spam calls. Any contact you have with the scammers risks potentially giving them information they could use for social engineering attacks.
Types of spam calls
The terms "robocall" and "spam call" are sometimes used interchangeably, but they can mean slightly different things:
What is a robocall? A robocall is a call that delivers an automated or pre-recorded voice message – sometimes they are legal and take place with customer consent.
What is a spam call? A spam call is an unsolicited call where the intention is often to trick or scam the recipient.
Types of spam calls or robocall scams include:
1. Spoofing calls
A call that spoofs or imitates a local number or that of a well-known company. This is because scammers know you are more likely to take the call if you think it is a local or known number.
2. IRS scams
These calls feature scammers and criminals pretending to be the IRS. They may ask you to pay a fake tax bill and potentially claim that your Social Security number may be deleted if you don't. The callers use counterfeit IRS titles and badge numbers to make the call appear legitimate. In the UK, they pretend to be from HMRC.
3. Charity scams
Calls from fake charities asking for donations to help areas or people struck by diseases or natural disasters.
4. Travel scams
This type of call might start with a message telling you about a free or low-cost vacation notification. Recipients are then asked to input their credit card details to accept the free trip.
5. Health insurance calls
These calls may tell you that you are not receiving the best deal for your health insurance or offer you discounts on health insurance packages. Their real purpose is to trick you into giving up personal information.
6. Loan scams
The scam caller offers loans or credit cards for a small up-front fee, often targeting people with bad credit scores. Once the fee is paid, the loan never materializes.
7. Customer care scams
The scammers pretend to be from a legitimate business – such as Apple or other high-profile brands – with whom you have a relationship. They ask you for personal information that a legitimate business would already have and would not ask for over the phone.
8. Free trial scams
The scammers promise a free product or a service but then ask for your credit card, which is charged monthly.
9. SEO/Google calls
These scam calls target small businesses to tell them their listing on Google is about to disappear. They threaten to mark their companies as closed unless they pay for some unnecessary SEO services.
10. Local map verification scam
These spam calls inform owners of small businesses they need to verify an online map listing. The caller says they need your company's sensitive information to continue the listing. They then use that information to raid the organization's financial accounts.
11. Chinese robocalls
If you live in an area with a sizeable Chinese population, you might receive robocalls in Mandarin. To those who don't speak Mandarin, the calls are baffling. Those who do, and who follow the robocaller's prompts, run the risk of falling victim to a scam.
The theme varies, but often the robocaller claims to be from the Chinese Embassy, informing the recipient about a document they need to retrieve to safeguard their immigration status. The real purpose is to scam money from victims.
How to block robocalls
If you are wondering what to do about robocalls or how to block spam calls, here are some tips:
How to stop robocalls on iPhone
For those wondering how to block spam calls on iPhone, iOS devices enable you to prevent specific numbers from contacting you, or, if you prefer, you can forward all calls from unfamiliar contacts directly to voicemail.
To block a number on your iPhone:
Go to the Phone app and tap "Recents"
Locate the number you would like to block
Tap the blue "i" inside a circle to the right of the number
On the next screen, scroll down and tap on "Block this caller"
Tap on the option "Block contact" on the message which pops up
To make yourself unavailable to all numbers which are not on your Contacts list:
Go to "Settings" and select the option "Phone"
Scroll down
Tap the "Silence Unknown Callers" switch, so it displays as green
How to stop robocalls on Android
The process to follow to block spam calls on Android is similar to the one you use for iPhone.
To block a number on your Android device:
Open the Phone app from the home screen
Locate the tab "Recent" and tap on it
Find the number you want to block, tap on it, and then tap the "i" in a circle
Locate the "Block" button and confirm by hitting "Block" in the pop-up message
To block unknown numbers on your Android device:
Open the Phone app from the home screen
Locate three dots and tap on them to open a drop-down menu
Select "Settings" from the list
Tap on "Block Numbers"
Toggle the "Block Unknown Callers" switch to green
If you receive robocalls on your smartphone, you can also consider installing a third-party app to help block or at least alert you to them. There are various options for both the Android and Apple platforms. A product like Kaspersky Internet Security for Android has a Call Filter feature that enables you to block unwanted calls.
How to stop robocalls on your landline
What you can do to protect your landline depends on its type:
On a traditional landline
If you use a traditional landline, you can buy and install a call-blocking device. Call blocking devices are typically small boxes you attach to your phone. Some devices use blacklist databases of known scam numbers but let you add numbers you want to be blocked. Other devices rely on you to create and update your own blacklist of numbers to block.
On VoIP
If you use Voice Over Internet Protocol (VoIP) as your landline technology, you could contact your service provider and ask if they provide software that prevents robocalls and, if so, what options and prices are available. Even if they don't, they might still enable you to flag unsolicited calls.
How to report robocalls
In the US, you can report robocalls to the Federal Trade Commission. You can also register your number with the National Do Not Call Registry (bear in mind this will only work for companies that follow the law – scammers won't care if your number is registered in this way).
In the UK, Citizen's Advice has information on reporting nuisance calls, including reporting them to the Telephone Preference Service. In Australia, you can lodge a complaint with the Australian Communications and Media Authority. Other jurisdictions have similar complaint bodies.
Related Articles:
What are robocalls, and how can you stop them?
Kaspersky
What are robocalls? Robocalls can be a nuisance and, at worst, a scam. Find out what happens if you answer a robocall and how to stop robocalls.