What is extended detection and response (XDR)?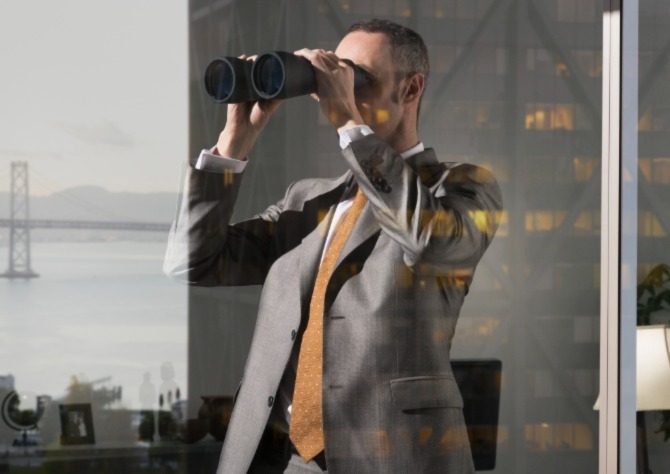 With the cyber threat landscape constantly evolving, XDR promises to dramatically improve security teams' investigation and response times. But as with any emerging approach, there can be confusion about what XDR is, how it differs from traditional security solutions, and what security outcomes users can expect from it. Read on to find out more.
XDR meaning and definition
Extended detection and response, or XDR, is a multi-layered security technology that safeguards IT infrastructure. It does this by gathering and correlating data from multiple security layers including endpoints, apps, email, clouds, and networks, providing greater visibility into an organization's technology environment. This allows security teams to detect, investigate, and respond to cyber threats quickly and effectively.
XDR is considered a more advanced version of endpoint detection and response (EDR). Whereas EDR focuses on endpoints, XDR focuses more broadly on multiple security control points to detect threats more quickly, using deep analytics and automation.
The modern cyber threat landscape
The cybersecurity landscape is rapidly evolving and expanding. The last decade has seen a proliferation of threat detection and response tools, each trying to stay ahead of the latest cyber threats. With the rise of remote working and more business functions moving to the cloud, detection and response is not always a straightforward task – not least because disastrous breaches can come from anywhere at any time.
In this high-risk digital environment, it's essential to know how to manage cyber threats coherently and holistically. Security teams need to rely on deeper integration and more automation to stay ahead of cybercriminals.
The characteristics of the modern threat landscape include:
Malicious actors now invest considerable time in up-front intelligence gathering to determine who they will target, how they will target them, and the optimal timing of their attack. This level of pre-planning makes attacks more sophisticated and therefore harder to catch.
Increasingly, attackers work in collaboration with each other to harness different skill sets. For example, a team whose expertise lies in achieving initial access may work with a team which specializes in lateral movement. They may then sell access to another team which focuses on ransomware who will steal data for the purposes of extortion. This level of collaboration creates additional complexity.
Cyberattacks now cross many areas of the network – for example, they may start at an employee's workstation via a phishing email or an open IP which can be compromised, but after quickly mapping the network, attackers can move to data centers, cloud infrastructures, and Operational Technology (OT) networks. The digital transformation of many organizations, coupled with the increase in remote working, means that the attack surface for most enterprises has grown.
Attackers have become increasingly adept at concealing their activities. They do this via counter-incident response to hide their actions from defenders – that is, using legitimate tools maliciously to hide their tracks.
Extortion methods have become more elaborate – including stealing data, DDoS, ransomware, and in extreme cases, contacting your customers to put pressure on you to pay their extortion fees.
Within some organizations, security infrastructure can be siloed across the network. If independent security solutions are not integrated, they can cause too many alerts without context, overwhelming security teams and reducing their visibility across the whole attack surface.
As criminals use more advanced techniques to exploit traditional security controls, organizations can struggle to secure vulnerable digital assets both inside and outside the traditional network perimeter. With security teams under pressure due to the shift to remote working, the strain on resources has been amplified. Organizations need proactive, unified security measures to defend their technology assets, including legacy endpoints, mobile, network, and cloud workloads without overwhelming staff and in-house resources.
As a result, more enterprise security and risk management leaders are considering the advantages and productivity value of XDR security.
How does XDR work?
XDR creates security efficiencies by improving detection and response capabilities through unifying visibility and control across endpoints, network, and cloud.
By connecting data from siloed security solutions, threat visibility is improved, and the amount of time needed to identify and respond to an attack is reduced. XDR facilitates advanced investigation and threat hunting capabilities across multiple domains from a single console.
Broadly, there are three aspects to how XDR security works:
Data gathering: The first step is gathering and normalizing large volumes of data from endpoints, cloud workloads, email, network traffic, virtual containers and more. All data is anonymized and comprises only those elements need to identify potential anomalies and threats.
Detection: Then, the focus is on parsing and correlating data to automatically detect covert threats using advanced artificial intelligence (AI) and machine learning (ML).
Response: Next, it's about prioritizing threat data by severity so that security teams can analyze and triage new events in a timely manner and automate investigation and response activities. The response process should take place from a single center, comprising relevant data, context and tools.
XDR technology is useful for showing analysts the steps an attacker took by revealing the sequence of processes before the final attack. The attack chain is enriched with information from assets inventory, such as vulnerabilities related to the asset, the assets' owner or owners, business role and observable reputation from threat intelligence.
With security teams often subject to a large volume of alerts each day, automating the triage process and providing analysts with contextual information is the best way to manage the process. XDR allows security teams to use their time efficiently by focusing on alerts with the potential to cause the most damage.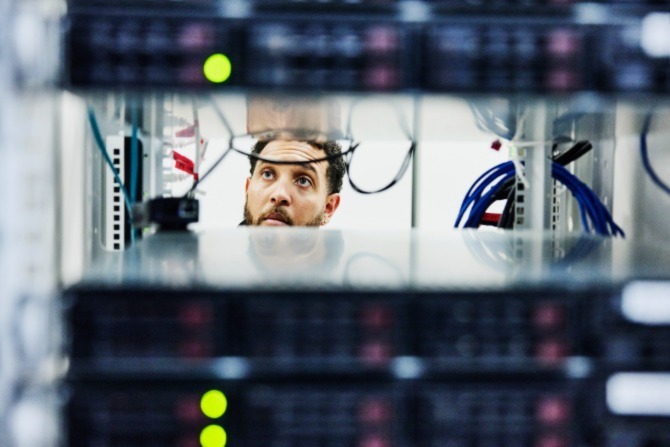 Why businesses need XDR
XDR coordinates siloed security tools, unifying, and streamlining analysis, investigation, and response. This offers considerable benefits to organizations, including:
Consolidated threat visibility:
XDR security provides anonymized data at an endpoint in combination with network and application communications. This includes information on access permissions, accessed files, and applications in use. Full visibility across your system allows you to detect and block attacks faster.
Improved prevention capabilities:
Threat intelligence and adaptive machine learning provides centralized configuration and hardening capability with guidance to prevent possible attacks.
Effective response:
Extensive data collection and analysis allows security teams to trace an attack path and reconstruct attacker actions – increasing the chances of identifying perpetrators. The data also provides valuable information that you can use to strengthen your defenses.
Greater control:
The ability to both block list and allow list traffic and processes ensures that only approved actions and users can enter your system.
Enhanced productivity:
Centralization reduces the volume of alerts and increases their accuracy, which means fewer false positives to sift through. Since XDR is a unified platform as opposed to a combination of multiple point solutions, it is easier to manage, and reduces the number of interfaces that security must access during a response.
Restore hosts after a compromise:
XDR can help security teams to recover quickly from an attack by removing malicious files and registry keys, as well as restoring damaged files and registry keys using remediation suggestions.
Example XDR user cases
XDR technology is suited to a broad range of network security responsibilities. Its specific application will depend on the needs of your organization and the maturity of your security team. Example uses include:
Triaging:
XDR can be used as the main tool for aggregating data, monitoring systems, detecting events, and alerting security teams.
Investigation:
Organizations can use XDR solutions as repositories of information on events. They can use this information in combination with threat intelligence to investigate events, determine their response, and train security staff.
Threat-hunting:
The data collected by XDR solutions can be used as a baseline for carrying out threat-hunting operations. In turn, data used for and collected during threat-hunting operations can be used to create new threat intelligence to strengthen security protocols and systems.
What are the benefits of XDR?
Extended detection and response adds value by consolidating multiple security tools into a coherent, unified security incident detection and response platform. The main benefits of XDR include:
Consolidating a large volume of alerts into a much smaller number of incidents that can be prioritized for manual investigation
Providing integrated incident response options that provide sufficient context so that alerts can be resolved quickly
Providing response options that extend beyond infrastructure control points, including network, cloud, and endpoints, to deliver comprehensive protection
Automating repetitive tasks to improve productivity
Providing a common management and workflow experience across security components, creating greater efficiency
In essence, the key benefits are improved protection, detection, and response capabilities, improved productivity of operational security staff, plus a lower total cost of ownership for effective detection and response of security threats.
What to look for in an XDR solution
Key features to look for in an XDR solution include:
Controls-agnostic:
The ability to integrate with multiple technologies without requiring vendor lock-in.
Machine-based correlation and detection:
To facilitate timely analysis of large data sets and to reduce the number of false positives.
Pre-built data models:
To integrate threat intelligence as well as automating detection and response without the need for software engineers to carry out programming or create rules.
Production integration:
Rather than requiring the replacement of security incident and event management (SIEM) solutions, security orchestration and response (SOAR) technologies, and case management tools, an XDR solution should integrate with them to allow organizations to maximize the value of their investment.
Integration with security validation:
When XDR and security validation work together, security teams have greater awareness of how well their security stack is performing, where vulnerabilities lie, and what actions to take to address performance gaps.
XDR vs other detection and response technologies
XDR differs from other security tools by centralizing, normalizing, and correlating data from multiple sources – to provide complete visibility and expose advanced threats.
By collecting and analyzing data from multiple sources, XDR technology does a better job of validating alerts, which reduces false positives and increases reliability. This saves times for security teams and allows quicker, more automated responses.
XDR differs from EDR. EDR systems help organizations manage threats by focusing on current activity at all their endpoints, using advanced machine learning to understand this activity and specify responses, and using automation to deliver rapid action where needed.
XDR systems build upon this principle by integrating non-endpoint data streams — such as networks, email, cloud workloads, applications, devices, identity, data assets, Internet of Things, and potentially others. These additional elements make it possible to discover more threats, breaches, and attacks, and to respond more effectively, because you can drive actions across your broader infrastructure, not just at endpoints. XDR also provides deeper insight into exactly what's happening.
Some organizations try to manage cyber threats by using a combination of EDR and security incident and event management (SIEM) solutions. However, whereas SIEM solutions collect shallow data from many sources, XDR collects deeper data from targeted sources. This enables XDR to provide greater context for events and removes the need for manual tuning or data integration. The alert sources are native to the XDR solution, which means the integration and maintenance effort required for monitoring alerts in a SIEM is removed.
Ultimately, the longer a threat remains within an organization's network, the more opportunities an attacker has to damage systems and steal valuable data. That means it's crucial to act as quickly as possible in response to any perceived threat. Security teams need better ways of knowing when threats are present — along with faster ways of highlighting and neutralizing them when they strike to minimize potential losses. Ultimately, that's the challenge XDR is designed to address.
FAQs about XDR
Frequently asked questions about XDR security, XDR technology, and XDR cyber security include:
What is XDR?
XDR stands for extended detection and response and refers to a technology that monitors and mitigates cybersecurity threats. XDR collects and automatically correlates data across multiple security layers - including endpoint, network, and cloud data – speeding up threat detection and allowing faster and more accurate response.
How does XDR work?
XDR ensures a proactive approach to threat detection and response. By providing visibility across all data, and using analytics and automation, XDR can address today's cybersecurity threats. XDR collects alerts across email, endpoints, servers, cloud workloads, and networks, and then analyzes this data to identify threats. Threats are then prioritized, hunted, and remediated to prevent security breaches.
What's the difference between XDR and EDR?
Endpoint detection and response (EDR) focuses on continuous monitoring and threat detection along with automated response. However, it is limited in that it performs those functions only at endpoint level. By contrast, XDR has the same priorities as EDR but extends them beyond endpoints to include cloud workloads, applications, user identities and across the entire network itself.
Related products:
Further reading:
What is extended detection and response (XDR)?
Kaspersky
What is XDR? XDR stands for extended detection & response – an advanced security technology that represents a progression from EDR. Find out more.