Anatomy of Online Dating Scams - How Not to Become a Victim of Cyber-romance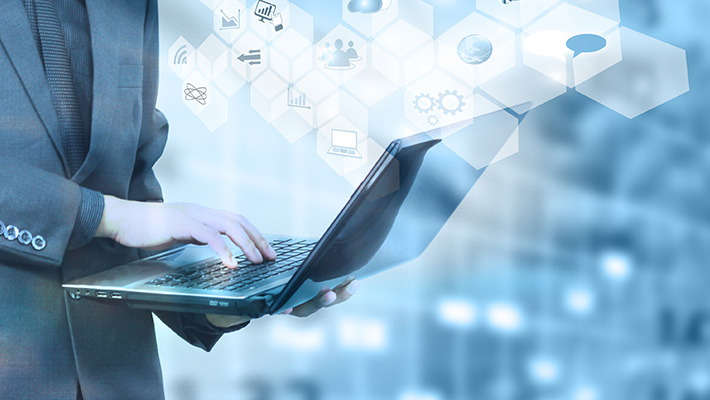 If you thought online dating websites are on the rise, than you would be right. 49 million Americans have tried dating sites, reports Statistic Brain Research Institute. However, not everyone who creates a profile on these sites has honorable intentions. According to the FBI, victims of online dating scams lost more than $82 million in the last six months of 2014. In fact, romance or "confidence" scams lead to the largest per-person losses of any Internet fraud, with the average victim losing more than $100,000. Here's a quick look at the anatomy of a dating scam, and how you can avoid fake romance.
Common Scams
Most dating scams start innocently enough. Scammers contact victims via social media sites or through email, claiming common interests or a distant, mutual connection—such as an introduction at a wedding or other large gathering. Other scam artists make their fake profiles look as appealing as possible and wait from victims to reach out and begin the conversation. Once a scammer has you hooked, the possibilities are limitless, but here are a few of the most common variations: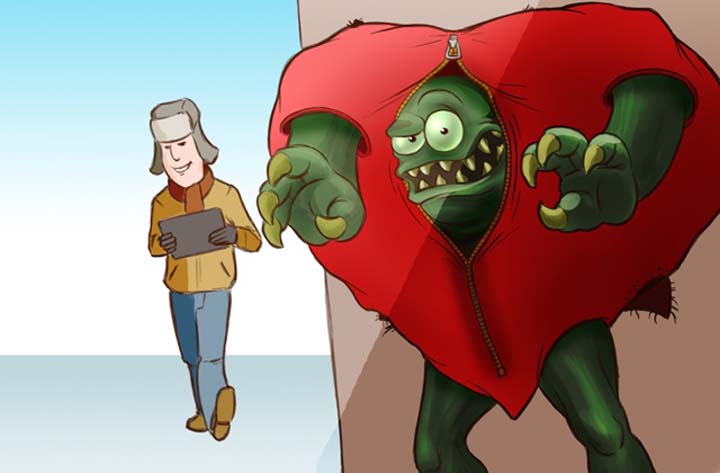 Military Romance Scams
As noted by A Soldier's Perspective, these scams are common and often hard to detect. Fraudsters may use the name and likeness of actual soldier or create an entirely fake profile. They send out legitimate-seeming emails, introducing themselves as being near the end of their careers, often with older children and typically widowed under tragic circumstances. The emails are riddled with military jargon, titles and base locations, which sound impressive. They start to build a strong emotional connection, however before physical introductions can take place, the "soldier" is deployed. Then come requests for money to set up a reliable Internet connection, pay for flights home or supplement supposed "limitations" on military medical coverage or retirement planning. In many cases, these scammers work with one or more accomplices who pose as doctors or lawyers to extract a steady stream of money. In many cases, military scams drag on for months or even years before victims finally get suspicious.
Intimate Activity Scams
Here, victims are contacted by potential suitors living abroad in Eastern Europe, or even Southeast Asia, and "friended" on multiple social media sites. After an intense courtship period, the scammer asks the victim to connect with them via webcam and "chat." The fraudster's webcam is mysteriously broken, but they heap praise on their victim and, with a combination of flattery and persistence, convince their "partner" to partially disrobe or perform other intimate acts. The scammer then reveals their true identity. They claim to have made a video recording and threaten to share the video with mutual social media friends or post the recording online, unless the victim sends money. Once the victim complies, the cycle begins—demands increase until the victim finally refuses.
Fake Dating Sites
The recent Ashely Madison leak offers a glimpse into the world of fake dating sites. Services claim to offer legitimate meetups, but are either severely underpopulated or awash with scammers. Look out for sign-up questionnaires that are light on personal details, but heavy on questions about finances. Also watch for an influx of attention just after you've created your profile. If all your profile contains is a few lines of text, no photo and no set preferences, but you start getting message after message from potential suitors, chances are you've stumbled across a fake dating site.
Protecting Your Heart (and Your Wallet)
Sometimes, even on legitimate dating sites, you can run into a lemon. Look out for these red flags to distinguish between soulmate material and scammers:
Suspicious Spelling and Grammar
Before contacting anyone on a dating site or over social media, take a hard look at their profile. If they supposedly come from an English-speaking nation, be on the lookout for awful spelling and grammar. While not everyone looking for love online has the soul of a poet, truly terrible grammatical errors and run-on sentences that offer up a host of personal details are red flags that this isn't above board. The same goes for emails. Native English speakers have a natural cadence when they speak and write that isn't easily mimicked. Be suspicious if something seems "off" about the tone or pacing.
Cut-and-Paste
If messages and profile descriptions read too well, be worried. Often, scammers won't bother writing their own material, but instead lift it from other websites or dating profiles. Here, it's a good idea to run suspicious text through an Internet search to see if any matches come up. If they do, don't message or respond to this scam artist.
Weird Links
Legitimate users often post links to their favorite bands, travel destinations or hobbies. Scammers typically fill their profiles with links to low-quality "spam" sites that are trying to sell a product or teach you to "get rich quick." You may also find links to X-rated websites—a warning sign that the profile isn't entirely legitimate.
Double Time
While strong feelings often accompany the first few weeks of any new romance, scammers will try to accelerate this process even further by offering not only a huge volume of compliments and kind words, but also intimate details of their own life they've "never shared with anyone else." What can be even more troubling is if after just a few chat sessions or emails, they're asking for a small amount of money to cover strange expenses—perhaps they're stranded in a foreign country, have a family member in medical distress or have just been robbed, and need you to wire transfer money ASAP. If requests for money are ever on the table, walk away.
Online dating scams often prey on vulnerable users, those looking for human connection in an increasingly distant world. But don't let the search for love blind your better judgment. Armed with knowledge about common scams and how to avoid fraudsters, you can skip fake romance and seek out true love instead.
Anatomy of Online Dating Scams - How Not to Become a Victim of Cyber-romance
Kaspersky
Romance scams lead to the largest per-person losses of any Internet fraud, with the average victim losing more than $100,000. Here's a quick look at the anatomy of a dating scam, and how you can avoid fake romance.